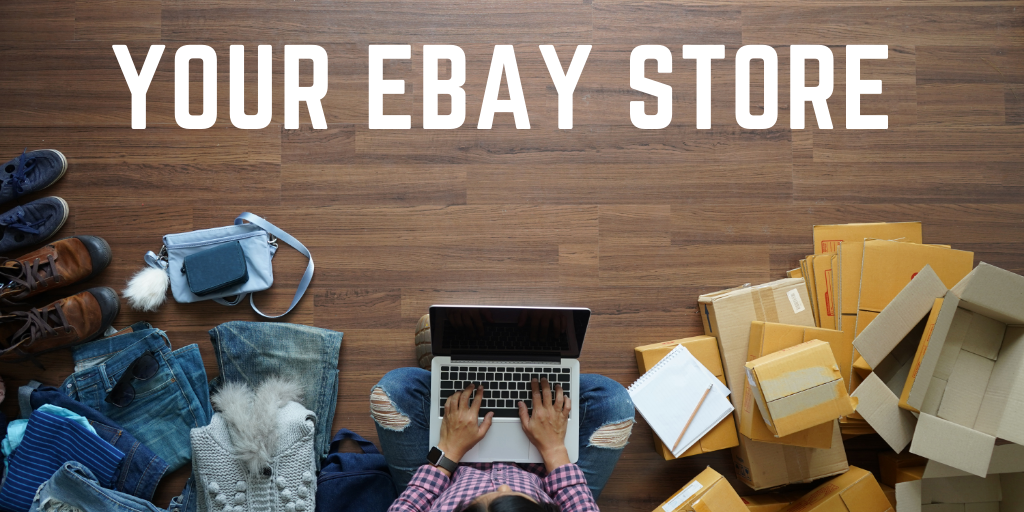 About 3 years ago, I started out on a mission to find happiness and build a life I didn't need a vacation from. I had been in my career a couple of years and had already burned myself out. After beating death in an accident that occurred on duty, I decided I wanted to find what else life had to offer before I died. Around that same time, my best friend from childhood contacted me about a business opportunity she wanted to introduce me to. I saw this as a way to earn back my time and freedom.
Long story short, the "business opportunity" turned out to be a crooked, cult type of multi-level network marketing company. I lost over $10,000. Money I definitely didn't have just lying around as a civil servant. I was gut wrenching, miserable with my career, I had lost more than my shirt in a terrible pyramid scheme, and I had nothing else. After my quarter life crisis and multiple failures, I added another one to the list by getting demoted at work for being unable to mentally sustain my current occupation. Which resulted in an additional $12,000 pay cut. Now my ass was really on the line.
My wife and I wanted kids, I was not exactly making strides in my career or my life in general. We had two new vehicles which meant two high car loans, each of us had student loans, we had a mortgage, and we had racked up credit card debt and personal loans trying to survive after the $22,000 loss we took in less than a year. I had reached my bottom and had nothing to lose. It occurred to me I was going to need to sell some stuff to try to offset the loss. I began researching the best methods of selling things, and that was when I discovered eBay.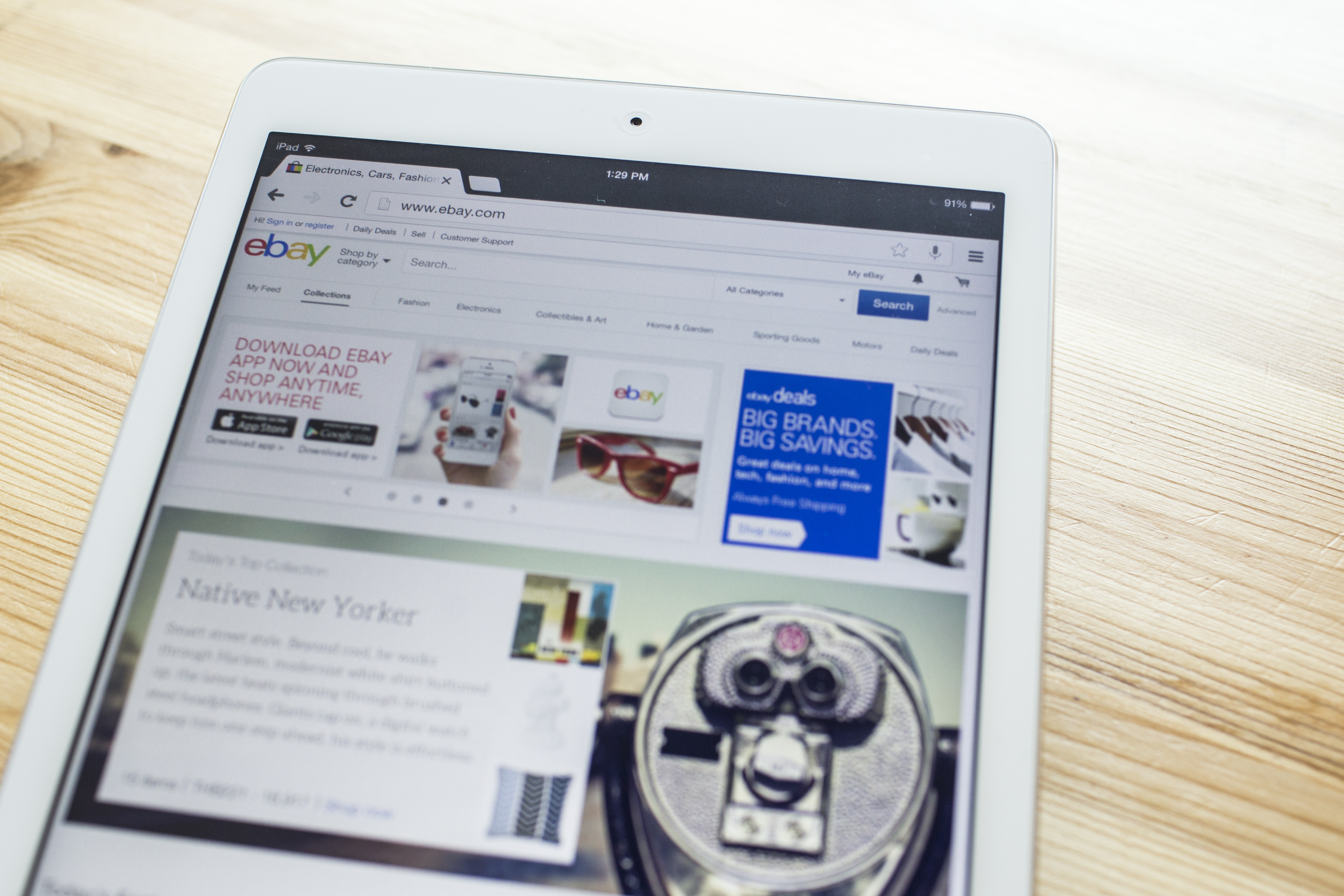 I had always heard of people selling things on eBay but I had never been one to try it because I was afraid I would lose money on auctions, etc. The funny thing about losing $22,000 is it takes away all those shitty excuses and fears you had before. After taking courses on Udemy, reading dozens of books (print and audiobooks), following resellers on YouTube and watching what they sell, I decided after a couple months it was time. I went to thrift stores like Goodwill and began buying items I saw these virtual mentors buying and selling. I started listing a few items at a time and learned from every mistake or error I made. I branched out to discount stores like Marshalls and TJMaxx.
I started selling multiples of the same items, finding out quickly they were far easier to list and maintain inventory of than single listings. I know many of you have probably experienced similar disappointments, failures, and are ready for a change. Thanks to my eBay business, I've been able to build up a few thousand dollars to help pay off debts and to have children! I could have made a lot more money if I had first approached this with more time and consistency, but I chose to look at it as a hobby. This is why the first step of any venture is to first write down your goals and expectations of this this opportunity. As you are about to learn, this opportunity is no different.
If you have ever thought about starting an online eBay store, there is no better time than now. If you're quarantined, then you have all the time to list items from around your own home. Here are some hard lessons I had to learn along the way that will help you jump start your first eBay business.
1. Write Down Your Goals
What is your main goal with this new side hustle? Is it just to make a couple hundred extra bucks a month? Or is your goal to expand and make this gig a full time business? How much time are you willing to commit to this opportunity? 2-5 hours a week? 10-20 hours a week? 40 hours a week? How you answer these questions will help you determine how much you will need to invest (financially, physically, mentally) into your business. Store subscriptions (which we will talk about later on in this list), inventory subscriptions, packaging supplies, photography equipment, etc. costs money. You may not need much money starting out, but overtime, these things add up. Factor up the costs of doing business BEFORE you begin so there won't be in any unnecessary surprises along the way.
2. Research, Research, Research
eBay offers a free advanced search option that lets you search for items that have been sold in the last 90 days. This is crucial when sourcing future inventory to sell. You'll want to know what's selling on the market, how frequently, what your profit margins would be, and if the market is already too flooded with that particular item. Check the sold listings first, make your notes, and then check your currently listed items to check the market vulnerability for this item.
3. Maintain Your Own Inventory
This is something I wish I would have known when I first got started in business. You can easily search your own personal sold listings from your seller page in eBay, however, that category ONLY tracks the items you have sold within the last 180 days. It does not track anything else before that, so if you don't have a way to track inventory, you will need to get one. Either download these eBay inventory lists quarterly and populate them over into Microsoft Excel or purchase an inventory tracking tool. This could involve also purchasing a scanner. This will depend on how expansive your inventory is, what your startup costs are, what your budget is, and what your overall goal in business is. Remember the list you made at the beginning? Maintaining your inventory should be a cost you already had listed on that list.
4. Never List Before You Have Packaging Supplies
This is CRUCIAL! You have to weigh an item in its packaging that you plan to ship it in prior to listing it. If you don't do this, you may underweigh or overweight the item, costing you more money in the end. If the item sells within a few hours after listing (which is not uncommon) you will also need to be able to ship the item immediately. If you don't have the appropriate shipping supplies, this will cause a delay in delivery, resulting in unaffordable bad ratings from your buyers.
You also cannot intermix shipping supplies. US Postal Service provides free shipping supplies for parcels shipped through priority mail shipping. You cannot use the same supplies to ship through USPS for first class shipping or through any other shipping services. You'll need to purchases boxes, bubble wrap, padded envelopes, packages of all sizes, tape, etc. ahead of time that will fit the items you plan to ship. Before you list items, you will need to weigh them in the box or shipping parcel you plan to use to get their correct weight. If you lie about the weight, this is a federal crime. If you misuse packaging for shipping this is also a federal crime. Mail fraud is a serious charge, so do your research on this as well.
The good news? If you factored into your costs a Basic eBay Store Subscription, eBay provides you with FREE shipping supplies quarterly. Make sure you order during each quarter though because they don't roll over. Let's not forget labels. Do you plan to print your labels using your printer or do you want to buy an actual label printer for a couple hundred bucks? eBay does give discounts to buy shipping labels through them, so this will save you a lot of money over time.
5. Do Not Promote All of Your Inventory
*palms face in frustration*. This was a hard lesson for me. I saw that promoting my $10 item for just 30 cents seemed like a no-brainer. eBay offers you the option to promote each listing you have, meaning when someone searches for your item, your promoted item will appear first in the listings. The problem with this is that if you forget to check back on the performance of your promoted listings and you leave them as promoted, you could lose a ton of money. Every month, you pay an insertion fee for each item (usually about 30 cents), as well as the promotional fees, and any other fees you have accrued. When the item sells you have to pay all of the fees for that item and if you chose to donate 10% or more of the overall sale to a charity, that must be paid for as well. I have lost a ton of money by not keeping up with my listings and checking in on their performance. If you're selling a $10 item and it has been sitting for over 3-4 months, you might want to consider ending the listing. Then, instead of "relisting" the item, instead select the option of "sell one like this". It will pre-fill all the information you had before and will create a new listing to notify watchers form that category.
6. Try Finding Multiples of the Same Items
This isn't a requirement but it can be extremely helpful. I found that when I was selling NFL hats, I would buy the same hat for popular teams in a few different sizes. This would go up as one listing with multiple sizes and would cost less overall to promote or sell. You still have to pay fees on each item sold but it is far easier to sell multiples of one popular item. If you can buy low and sell high (i.e. you have a wholesale supplier) then this could be an excellent option for you. Don't start out buying 500 of the same item right away. Learn the ropes first and start with like 3 or 4.
7. Antiques Aren't Always The Best Sales
I was pretty ignorant starting out and thought that if I could find an antique iron for $6 and saw that it was selling for $40 on eBay that this automatically guaranteed me at least a $30 profit. Wrong. I didn't take into account the shipping costs, and the popularity of the item. There could be a flooded market and although there are several sales, there are not nearly enough sales of the item to offset the numbers of that item actually listed. Which means your item could sit for several months before acquiring any watchers.
8. Don't Get Too Excited About Watchers
When I first got started, I got really excited when I found out someone was "watching" my item. I thought this meant that there was automatically an interested buyer in my item and that meant it would sell faster. Incorrect assumption. In reality, other sellers watch other seller's items all the time, especially if the item is listed at a higher price than normal. If the time actually sells, it helps the water determine if they can raise the price of their item and change some keyword terms to help their own item sell at the same rate. Sometime watchers are actually interested in buying that item. In other cases, you may find that other sellers will buy your item if it is listed at a lower than market price and they believe they can get a good rate of return on reselling your item.
9. That Dirty Rock T-Shirt Could Be Worth More Than Your Whole Inventory
You heard that right. Your parent's vintage ACDC shirt could be worth upwards of $100. Vintage t-shirts sell VERY well, you just have to know what you're looking for. Vintage rock shirts are especially good finds. Sometimes you can find them for sale on Facebook marketplace. Be sure to check for dates on the shirt as well as make of t-shirt (do not buy anything Glidan, as these are cheap knockoffs). Single stitching is a good way to determine if it is actually vintage as well.
10. Be Consistent – List Every Day
eBay has specific algorithms in place that place your items at higher visibility than others the more often you post. eBay also wants you to consistently go through your listings and make updates. The more often you make updates and the more often you list new items, the happy eBay is. It proves you are a real seller out to make real profit. The real secret to gaining wealth through eBay is by posting daily. Even if you are only able to post five things, just list, list, list.
11. Don't Agree To Consignment Until You Learn The Ropes
One of the first mistakes I made fresh in business was thinking I was a Billy badass for making a few sells. I started talking about it to friends, family, and anyone who would listen. A few people asked me to list some items for them and I agreed. One person brought several boxes and bags worth of stuff after we had originally discussed only a few items. Against my better judgment, I agreed to try to sell these items. I left them on the market for too long, there wasn't even a good market for these items to begin with, so after not examining their performance regularly, I lost money. I had agreed to a low percentage of profit with the owner getting 60% and I only got 40%. I stupidly paid them before I paid the fees, so I took a substantial hit with shipping and fees even if the item sold quickly.
12. Continuously Educate Yourself
YouTube is a free resource that you should be taking advantage of DAILY! There are hundreds of thousands of resellers on there that make daily videos on what is currently selling for them, what supplies they use, etc. You can learn from this vast amount of free information and implement some of their tactics in your own business. You can also buy a cheap Udemy course for about $12 and learn from that. Scribd is an amazing subscription. You pay about $12 a month to receive unlimited access to all ebooks, audiobooks, magazines, and documents that they have in their database. Thousands of books have been written on this topic. You can sit at your day job and listen to audiobooks and YouTube videos for hours, educating yourself, and then go home for a few hours each night and list on eBay.
13. Subscribe to an eBay Store Subscription
You will need the research tools like Terapeak to truly research products to sell. This will help you customize your listings. Certain blocks on listings aren't available to fill out (MPN, personal inventory codes, subcategories, etc.) without a store subscription. Meaning, on a basic free store, you may only be able to fill out a few blocks of information about your item.
14. Consider Donating A Portion of Proceeds To Charity
I have found that if given the choice between buying the same hat through two separate sellers, people look at a few characteristics to decide who they will buy from. They look at price, shipping, ratings, and if the item benefits charity. Many buyers will only buy from sellers who donated a portion of proceeds to charity. I am a dog lover so I personally choose to donate 10% of proceeds from all my sales to the Humane Society.