***Disclaimer***
Every side hustle on this list requires hard work, time, and in some cases money. There is no get-rich-quick scheme that requires only a little time, very little effort, and no money. When you start looking for these schemes, you run the risk of getting caught up in a high stakes multi-level network marketing company or pyramid scheme that will cost you far more money in the long run than it will make you short term.
We are in no way guaranteeing you success or a load of money just for reading this article. You have to take action, LOTS of action, and stay consistent. You can't try one of these things one time and expect them to work long term. You have to take daily actions, even small actions to stay on course. If you can promise yourself that you will work hard and remain consistent and patient, then I can say that you will likely get positive results. I still can't predict your future (bummer I know). I began this article out of frustration. Utter frustration.
Every time I log on to social media I read scammy headlines promising easy side hustles that will make you tons of cash with no catch. You open the article only to read a bunch of scammy ideas (apps that will pay you to scan receipts, take surveys, the usual) and most of these ideas come with a link which turns out to be an affiliate link. I don't want to send you down the same misguided path. If I post an affiliate link in this article, I will straight up tell you. I have built a podcast and a lifestyle around coaching people in business and side hustles, real side hustles. I am writing this article to provide you with REAL tools, tips, resources, and ideas to help you get started in a new business venture or help you embrace a helpful side hustle. You are the only one that can build the results you seek.
And now, on to our list…
1. Shop and/or Drive for A Grocery Delivery Service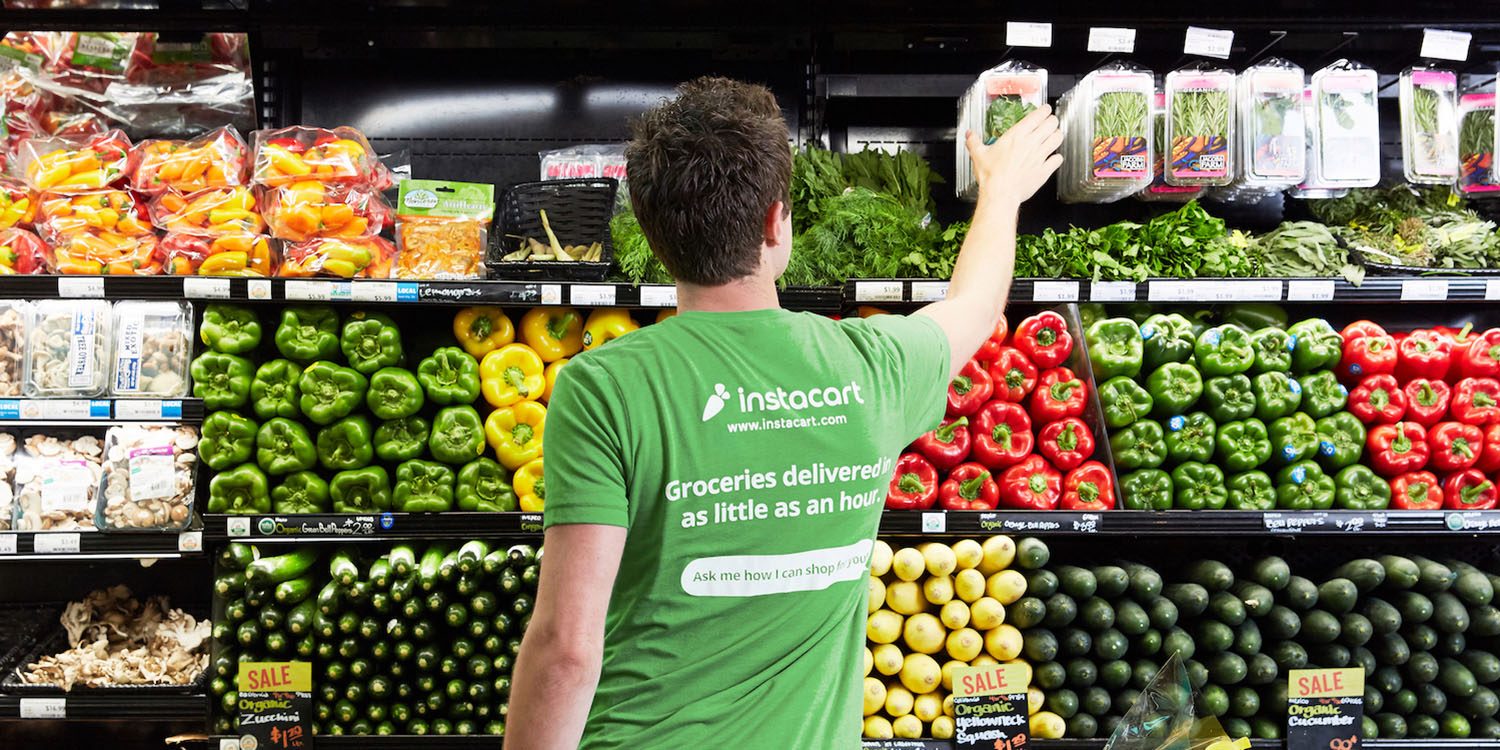 Due to the Coronavirus, people are using grocery delivery services more now than ever before. I have a friend making between $45-60 per hour through Instacart (affiliate link). The amount you receive will depend on the area you are shopping in, how many hours you sign up to work, which hours you choose to work, and whether or not you decide to do just shopping or shopping and delivery.
Here's how it works. You apply to Instacart in a very short application process. Your Instacart payment card will be mailed to you in about 3 days but you can start shopping immediately using Google or Apple pay, although this is not mandatory. Once you activate your payment method, you will begin seeing jobs available during hours you agree to work. You select which batches you decide to shop for and deliver. You go to the grocery store of the buyer's choice, scan the items they have requested utilizing your smart phone, pay for all items, and then deliver them to the customer's address. It's that simple.
There are more shifts available right now for people who agree to shop and delivery and the payments are generally higher for those shifts. In Instacart you can also decide which batches you will accept, they are not forced on you. Some orders will also show you what your guaranteed tip will be with your overall payment. Shipt, Burpy, Favor, Postmates, and DoorDash are other similar services which offer similar perks and payments.
The point is if you're already working from home or if you're laid off and have a car just sitting in your driveway going to waste, you may as well use it while gas is cheap to make some real money! Work in the evenings or weekends when people will be home to accept your deliveries. Even if it's just a couple hundred extra dollars a week, that adds up quick for a car payment or rent! This side hustle will require time, a vehicle, a smart phone, gas money, and a semi fondness for grocery shopping. Check it out and see if it's a good fit!
2. Take A Second Job at A Grocery Store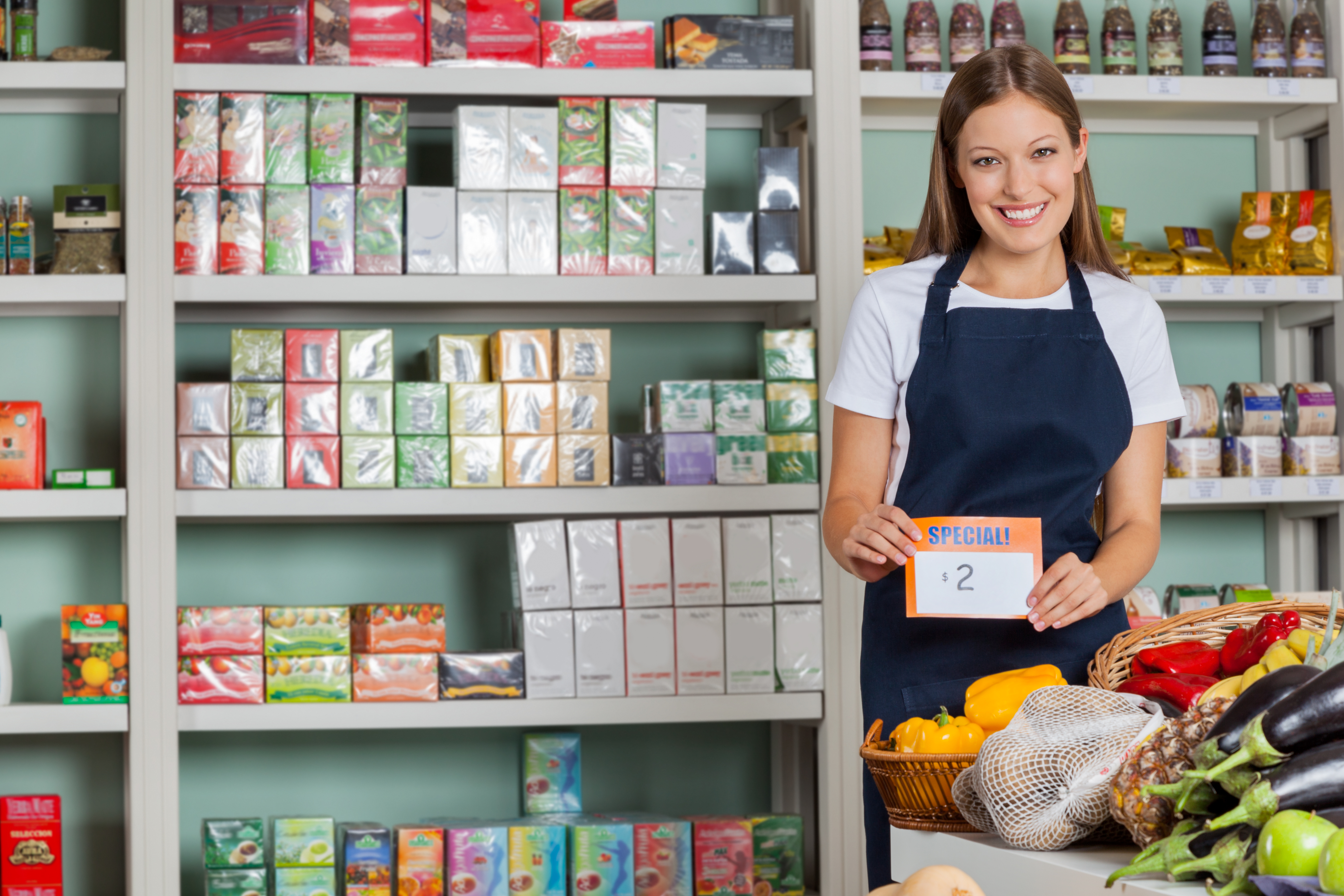 Grocery stores, Costcos, Sam's Clubs, Walmarts, Targets, and similar stores are all considered to be essential right now and don't have enough workers to keep up with the demand being placed on them right now. They desperately need extra workers to help keep food, water, and other necessities on their shelves. Many of these places are hiring at $15 an hour.
I currently work part-time for a grocery store conditioning shelves in the evenings and on the weekends. I only work between 15 and 20 hours a week but I still take home between $300 and $420 every 2 weeks. It helps pay the mortgage and my truck payment and the work isn't bad. I only have the occasional interaction with customers (minimal compared to what cashiers experience) and the work is simple.
If you have a few hours in the evenings to spare and you like making the shelves look "pretty and straight" then this might be the perfect side hustle. It requires time, moderate work, patience, and an affinity for keeping things orderly and neat. If organization is your thing then this might be an excellent idea for you!
3. Resell Items In Your Own Home Online for Profit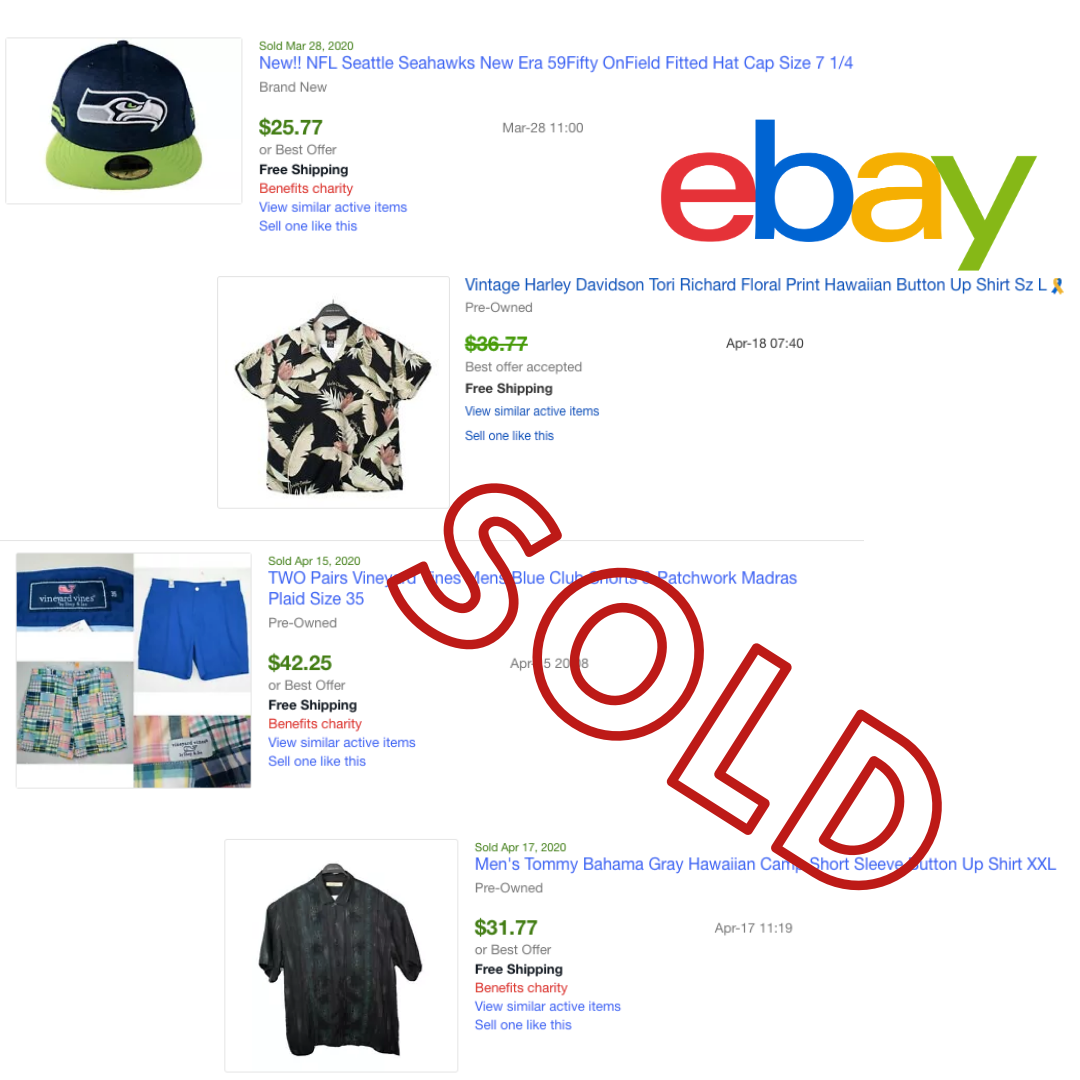 If you have a bunch of clothes you don't wear lying around your house, try selling them online. This is especially easy if they still have tags on them! Go through your closet, if you haven't worn something in the last 6 months, chunk it in the sell pile. Don't have many clothes to sell? Try selling electronics like gaming consoles, controllers, video games, DVDs, camera equipment, and more. Electronics and workout equipment have been selling the fastest (in my experience) and for much higher prices than previously sold for.
I opened up my eBay store last year and have spent hundreds of hours listening to podcasts, watching YouTube videos, researching eBay's advanced search tools and Terapeak research, and reading/listening to books about how to run a successful eBay store. I learned which items are selling now from current, thriving eBay resellers and I began looking for those items in my own house and in thrift stores. I made about $30-100 the first week I really got going with it and now things are moving even faster. I'm selling numerous items every day, but the trick is to constantly keep listing new items. Lately, I've been selling lots of used clothes, mostly men's clothing. Because of the hours of research I put in, I have been able to list and sell many used shirts for in excess of $30. Vintage rock shirts actually sell for upwards of $100!
This hustle requires time, hard work, patience, and the willingness to self educate on the items you want to sell. Make SURE you do extensive research prior to buying ANYTHING. I have made several podcasts about how to use the sell-through-rates in eBay to decide what is selling, how often, and if it would make sense for you to sell. If you're interested in these, visit my podcast, The Megan James Show or more particularly, check out my most recent episode. I'm in the process of making reselling videos for YouTube, but while you wait, be sure to check out my favorite resellers' YouTube channel: Ralli Roots! This hustle requires some upfront costs (shipping materials) and as time goes on, you will need to spend money maintaining these supplies and upgrading your eBay store to the Basic Subscription.
If you don't like eBay's work platform, there are hundreds of other platforms out there. Amazon can be great, but right now, new FBA orders are suspended during COVID-19. If you have existing Fulfilled By Amazon orders for sale, Amazon is still fulfilling those, but it is not allowing you to create new ones. Later on, Amazon will be a great route for you to try, especially if you get in to wholesaling.
Start out with reselling and later on, branch out into wholesale. There are lots of reselling apps out there that are awesome! Mercari, LetGo, OfferUp, and Poshmark are just to name a few of the more common apps out there. Check them out. This hustle requires organization, lots of patience, self education, and consistency. The more you list, the more you sell is generally how these apps function. If you don't enjoy selling things to people, don't worry, you don't have a whole lot of interaction with customers when reselling unless they have questions regarding your product.
The benefits of these platforms is you can take a picture with your phone, post it to an app with a description and sell it without having to do much else as long as that item is one that people want. Would an extra $300-$1,000 a month help you? Grab a few items you don't use, and put in the hard work to see if this hustle is right for you!
4. Invest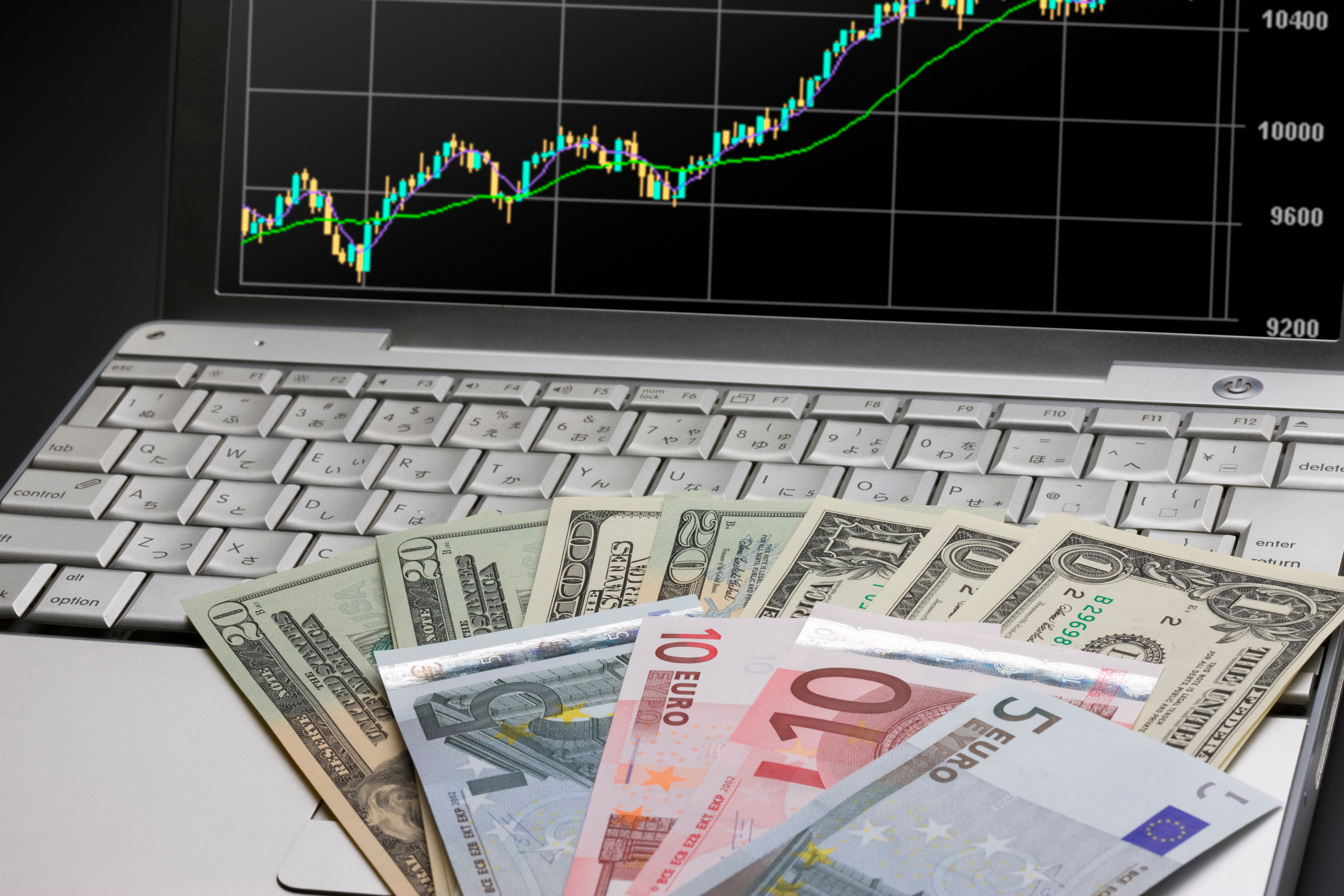 I know a lot of you are asking "Invest?! How?! I'm reading this article to find out how to make money, if I had money, I would invest it!" Sit down right now and print off your last two months of bank statements. I want you to highlight every debit from your account in different colors depending on categories. For example, groceries could be colored green, utility bills and rent could be red, etc.
I want you to go through and highlight all fast food, take out, delivery, subscriptions, and basically anything that doesn't fall into the categories of utilities, groceries, or gas. Things like Netflix subscriptions, take out, Amazon orders, are all in the Entertainment category. This means they are expendable and not necessary. I am pretty sure that most of you can find at least $50 if not somewhere in the hundreds that you are losing to subscriptions you forgot you had or to other things you didn't realize you were spending so much money on. Get rid of all the things you don't need, at least temporarily if you're serious about making real life changes.
Take this $50 or whatever your amount is and split it. Put half in a savings account and half in an investment account. I can't tell you what investments to pick or which investment service to use because I am not a financial adviser. I can tell you that I have Edward Jones for my Roth IRA and my brokerage account but I also invest through the Stash app. I have a Roth IRA and a brokerage account set up through Stash. I also have a Roth IRA through my full time job. As long as your contributions do not exceed the yearly maximum for your combined roths, you should not have any issues.
I promised I wouldn't offer apps as a means to make money and I stand by it. I use the Stash app because it's what I'm most comfortable with and it offers me more control than other services and apps. If you are interested in finding out more about it, I recommend doing extensive research to determine pros and cons and what suits you. I will offer you my Stash affiliate link because I know some of you might actually decide (after researching it) to use this app. If you do, I ask that you use my link so I can use those profits to pay for maintenance of my podcast so I can continue to provide more information to fellow entrepreneurs and business owners. Here's my Stash affiliate link.
5. Freelance – Writing, Photography, Videos, Everything Goes!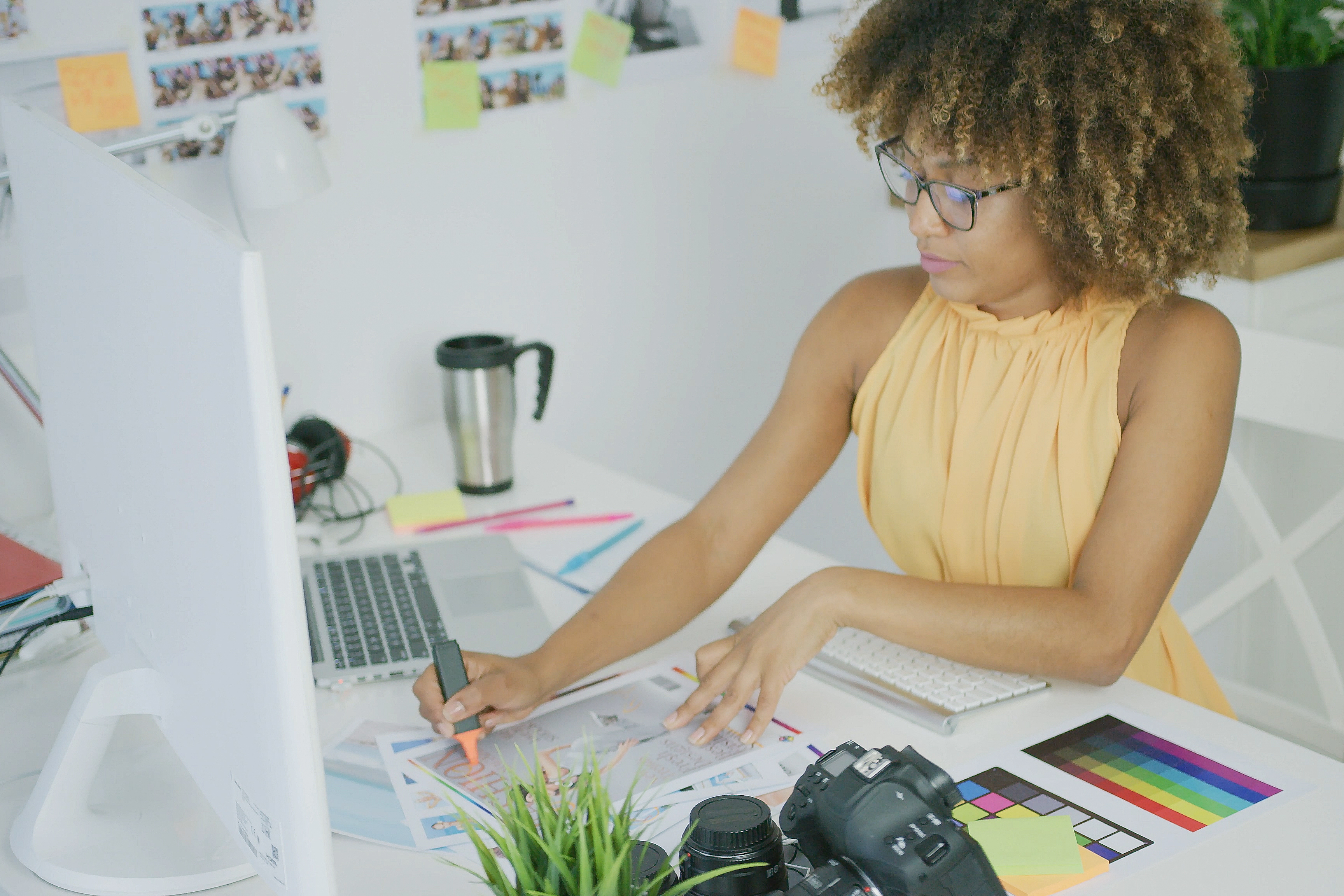 Everyone has a message they want to get out to the world. Maybe you have something informative to say, maybe you have some skill set you have mastered that you could teach to others, or maybe you are an awesome comedian or dancer. Which medium do you feel most comfortable using? Some people are great writers, others love using visuals like photography and videos to get their messages across. Experiment and find what medium suits your personality!
You can monetize a blog, a YouTube channel, or use your social media for traffic conversions and sell a service you offer. Maybe you would prefer writing from a prompt or assignment given to you by someone else. Upwork, Writerswork, and Fiverr are some great websites that offer freelance opportunities to freelancers. Some offer remote and in person writing jobs, photography jobs, copy editing jobs, and other freelance opportunities.
One of my favorite platforms so far is the KnowMorePlatform. It pays PowerPoint professionals a minimum of $8 an hour to make PowerPoint slides for clients. If you have some spare time and a passion for PowerPoint, this might be the hustle for you. After you have proven yourself, you can make up to $10 an hour making PowerPoint presentations. If you're well organized, great with PowerPoint, and enjoy helping build educational tools for others, then this might be the perfect hustle for you!
If you have a message to get out to the world, try one of these platforms. This hustle is not overnight. It takes a LOT of hard work, consistent work, and patience. If you want to monetize your blog or YouTube channel, you have to already have an audience base. It can take a long time to develop that audience base and grow it into an interactive audience which will then give you the opportunity to monetize it. Freelancing for other agencies and companies can give you a little hustle money in the meantime while you wait for your own audience to develop.
If you already have a couple hundred dollars saved up, it might be time to start your own business. Use this quarantine time to try one of the following five ideas!
6. Start a t-shirt business!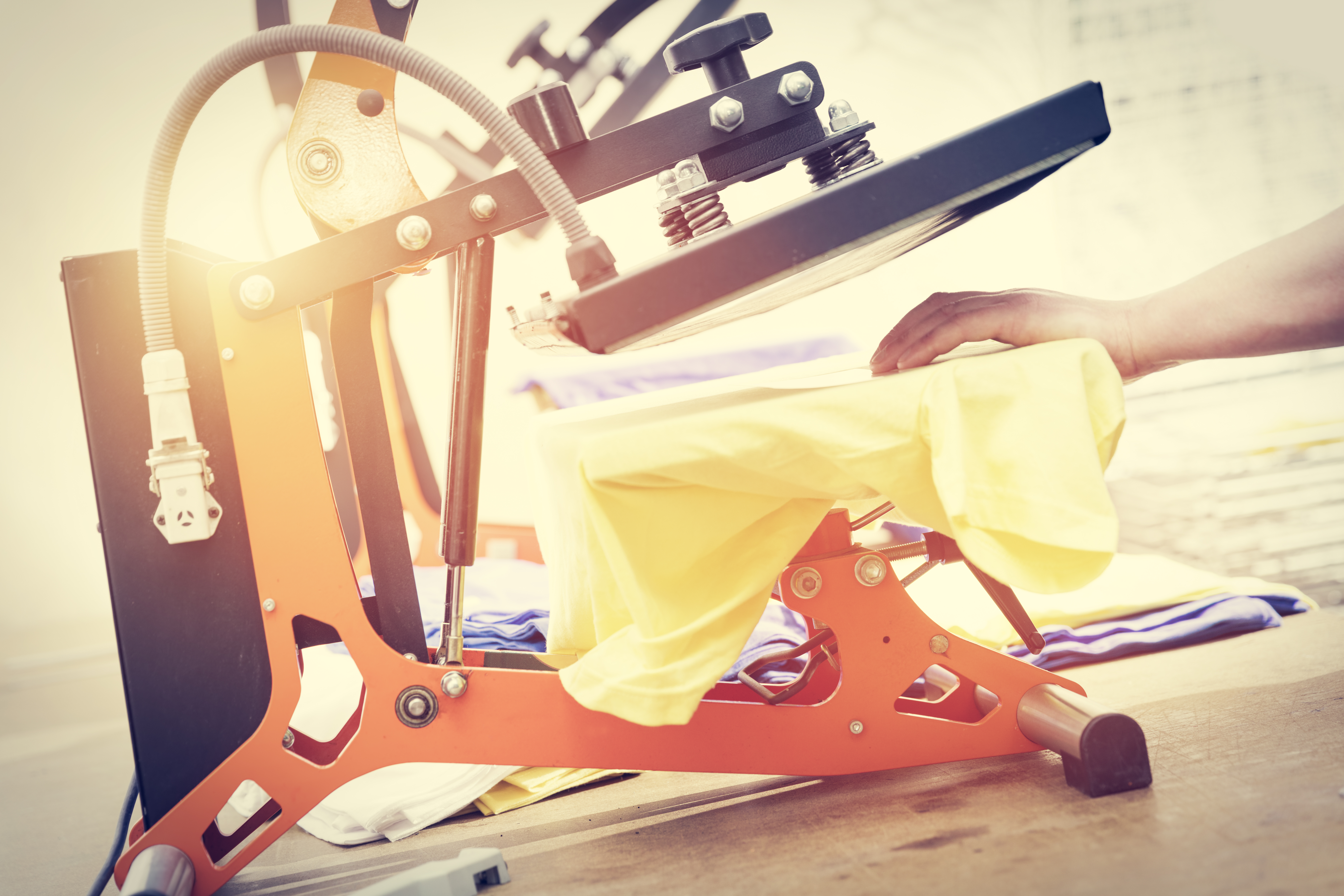 Utilizing a t-shirt printer like this (affiliate link) you can print a lot more than graphic tees. You can make prints for trucker hats and more! Set up contracts with current businesses to make their merchandise for them! The potential types of businesses you can run with this machine are endless. You can make Tiger King merchandise, or merchandise for one of your other start ups! A great way to draw attention to your start up is a t-shirt with a great graphic and catch phrase or humerous statement.
For this hustle, you will need the couple hundred dollars for upfront costs for the machine and materials. You will also likely need an online retail store like Etsy to sell your merchandise on. Later on, you may be able to win deals in person with local businesses, but due to the quarantine, your best chance of sales will come from online.
7. 3D Print Your Way to Money!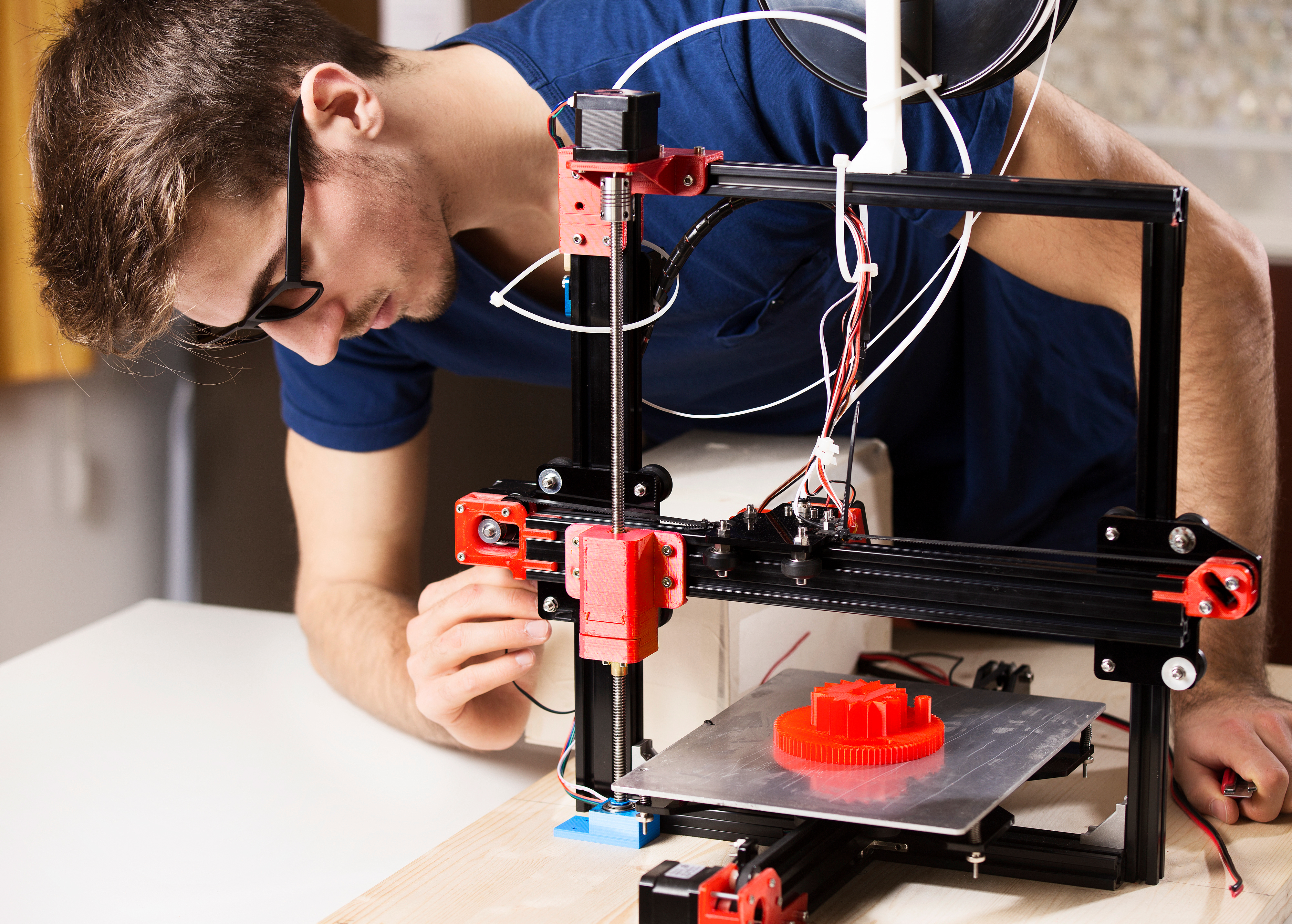 Create innovative designs and accessories utilizing a 3D printer link this! (affiliate link) There was a recent story on a boy scout that used his 3D printer to help nurses during the COVID-19 pandemic. The most common complaint from nurses was the strain they felt on their ears from wearing masks nonstop, sometimes for 24 hours or longer. The boy in the article created a plastic piece that goes across the back of the mask to relieve the strain. He created hundreds of these pieces and donated them to local hospitals. Check out the full article here.
You have the ability to make everything from sunglasses, to toys, to missing parts for appliances, and so much more! For this hustle, you will need to be able to operate a 3D printer. There many be codes, programs, and other technological work that you will need to be able to conduct to effectively run this machine. You will need to be willing to learn what you don't already know and to be willing to spend a couple hundred dollars on the machine itself and the materials.
8. Landscaping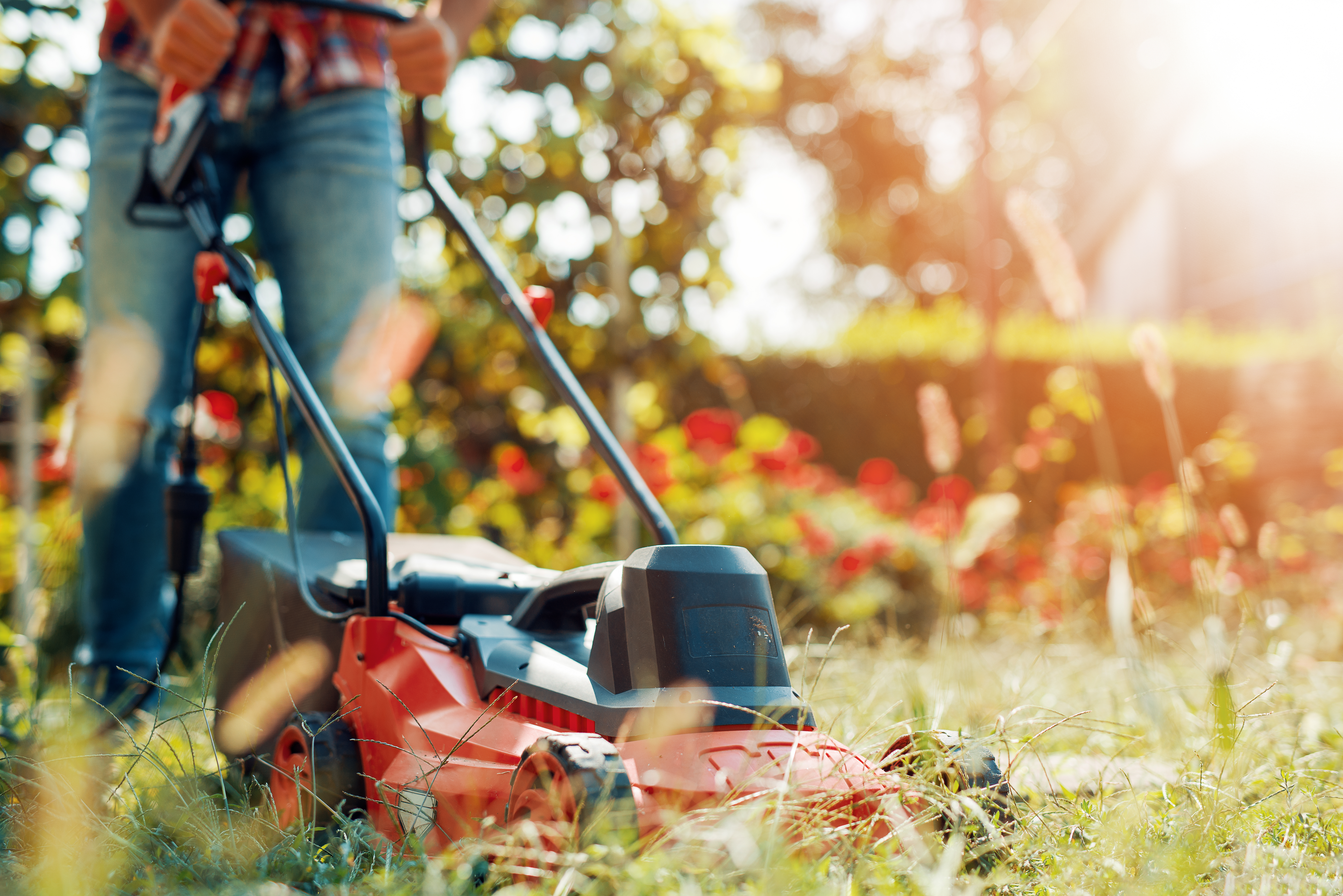 Do you own a lawn mower and other landscaping tools? Do you enjoy doing yard work like weeding, mulching, etc? Try starting a neighborhood lawn service. Offer your service to two or three neighbors to start and to iron out any kinks or problems you encounter. For this hustle, you will definitely need a truck or trailer or both. You will also have to be willing to work hard, love working outdoors, and be willing to hire a crew as your work expands.
One con to this type of work is maintenance. You will have to maintain your equipment and spend money on repairs more often because you will be using the equipment more often.
9. Blue Collar Dollars That'll Make You Holler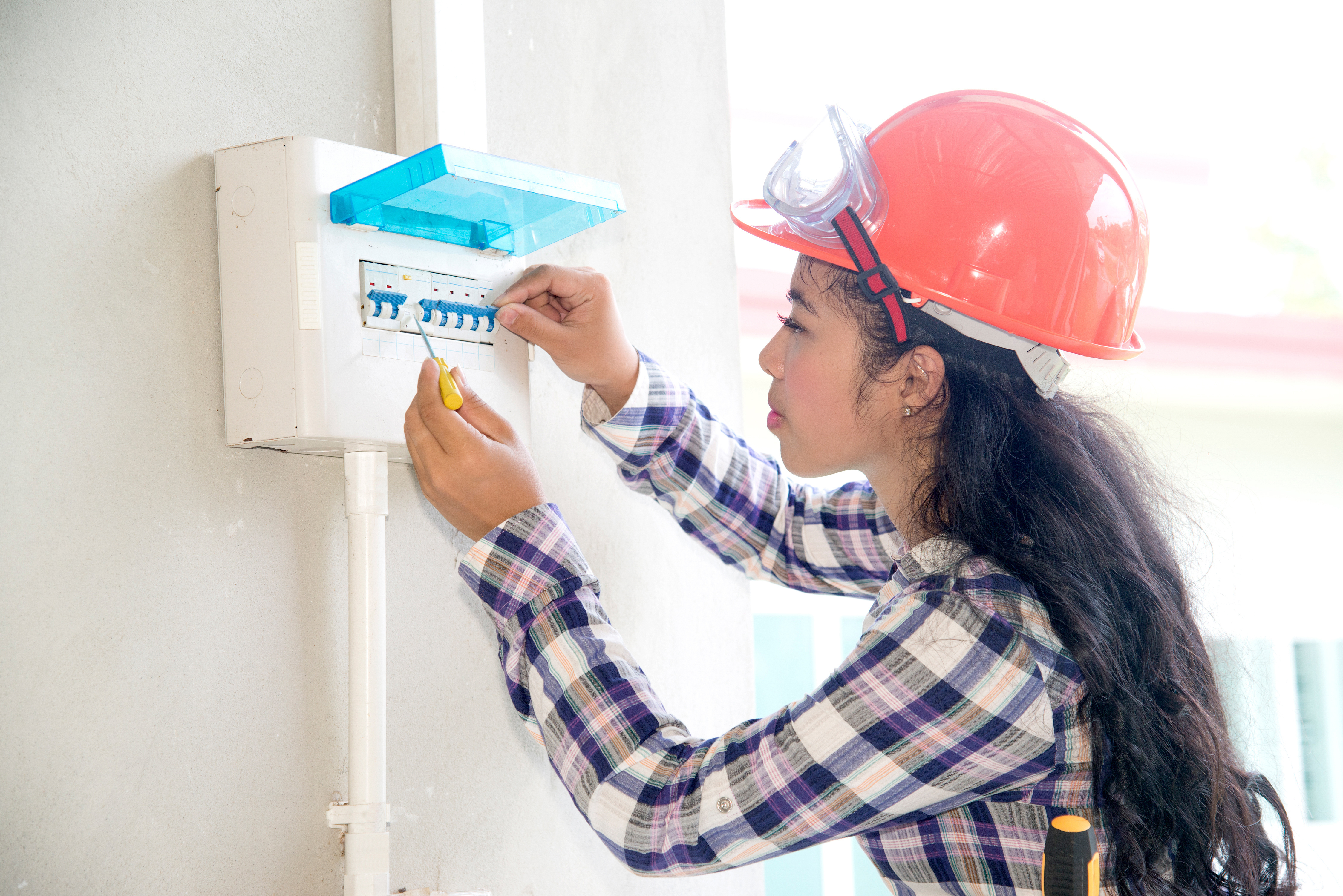 Do you have a specific blue collar skill set? I grew up painting residential homes with my father in his painting business he owned for over thirty years. I gained insights on estimating jobs, cutting in, rolling, running a job, coming in under budget, tips, tricks, and tools of the trade in the years I spent working for my dad. I know I can't be the only one. Do you have any trade skills? Electricians, plumbers, carpenters, contractors, and HVAC services are all essential services needed even during the quarantine. If you possess any of the licenses necessary for these, then you have a potential goldmine to fall back on.
Just remember, if you do not have the necessary licenses for these jobs, you can be sued if you practice. There are courses at community college to help you learn the trade for a decent price and gain the licenses you need to work. In many cases you can make back the money you spent on education in a few months in a trade!
10. Tutoring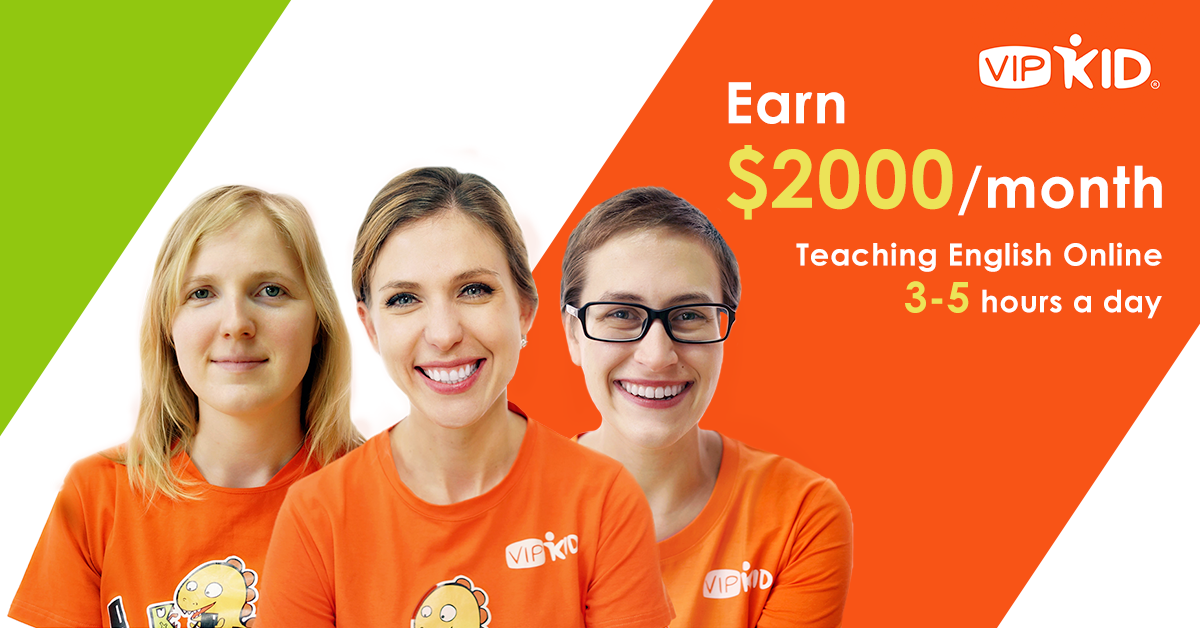 Do you enjoy teaching? Good, because there are a ton of parents out there right now that are not enjoying homeschooling their kids. Tutoring both in person and online is a seriously sought after service right now that can pay quite well. Many online tutoring sites like VIPKid and others are paying upwards of $20 an hour! If you are a teacher or someone who has the experience required by these services, then check it out!
I hope this article has at least provided you with a road map of where to start and some new ideas to test out. If you try any of these things and have positive results, please let me know! I would love to add your story to a list of success stories that I can discuss in my podcast, The Megan James Show. If you're looking for a list of apps that can help you make some side cash, then fear not. I am writing a new article to provide you guys with apps I utilize to make passive income that have helped me and might help you too. I specifically wanted this article to be based entirely on actionable ideas outside of passive income apps that you can use to make some extra money.
Want to listen to some more ideas? Check out our most recent episode on The Megan James Show! Listen below! Be sure to check the episode notes if you're listening on Apple podcasts or on our sister site, Simplecast! They offer valuable links to help get you started!